Tennessee Football might have to make a tough decision soon
Trinity Bell announced that he's committing to Tennessee Football on Friday, which means the Vols might have to start making tough decisions.
Tennessee football has been on fire during quarantine as Jeremy Pruitt and his assistant coaches have been recruiting their butts off to build a great class at Tennessee. With that, has come an interesting situation that I don't think I've ever seen before.
Trinity Bell is the most recent recruit to announce his commitment as he did on Twitter. It came down between Tennessee, Florida, and Auburn for Bell, and Pruitt was able to steal the Alabama athlete out from under Auburn.
The three-star tight end could play a unique role in Tennessee's offense. He's 6-foot-7, 260 pounds which means if you need someone to go up and high point a ball in the endzone, then Bell is most likely going to be your guy to do that.
To have a 6-foot-7 receiver or tight end is a huge advantage over your opposing defense because there are very few teams who have a defender close to that height.
With the addition of Bell, it also leaves Pruitt and company with an interesting decision or decisions ahead of themselves. Bell makes for the 24th verbal commitment of the 2021 class. The NCAA only allows a maximum of 25 commits per class, which means Tennessee only has one spot left in its 2021 class.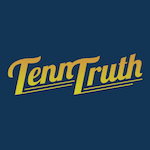 I don't think all 24 guys will remain committed until National Signing Day, but the coaches need to prepare like they're going to keep every guy but also continue recruiting like they're going to lose every guy. I know that could be difficult to do, but if a few three-stars de-commit from Tennessee then if Pruitt keeps recruiting then he might be able to add a few more four-stars.
I don't think I've ever seen this before where a team has nearly filled out its entire recruiting class before June. I don't know if that's a good thing or a bad thing. Recruiting could come to a halt for the Vols in regards to the 2021 class, or it could add more drama to the situation.
Pruitt has to be looking at some of the four and five-star athletes that are going to be playing in the Under Armor All-American Game and many of those other Senior Bowls, so if the Vols fill out its recruiting class before this fall, then Pruitt might not have a chance to get any of those guys.
I didn't think that the recruiting success would roll over until this far in May. I didn't expect Tennessee to nearly fill out its class before June.
I'm not sure what this means for Tennessee in the future other than Pruitt might have to make some difficult decisions in the future.
If it comes down to pulling a three-star's scholarship or signing a high-rated four-star or even a five-star, I would think that Pruitt would do what he has to do to get the higher rated player, and unfortunately, a three-star has to lose out on the opportunity to come to Tennessee because of it.
Maybe enough of the lower-rated players end up de-committing if it comes down to that and they're not forced out. I guess we can worry about all of that when the time comes as the Vols continue to celebrate its dominance on the recruiting trail.
All Tennessee Sports
Do you love Tennessee Sports and want to write about them? Whether it's the Grizz, Preds, Nashville SC, Vandy, or Vols, we are looking for opinionated writers to join our team! Here at Tenn Truth, we offer a platform for budding writers or bloggers to hone their craft on an exciting platform while writing about the teams they love. As a contributor, you will receive unparalleled support, training, and exposure for your growing voice! Also, feel free to DM us on Facebook or Twitter @TennTruth if you have any questions!